Intensive Outpatient Program at Palm Coast Treatment Solutions
An intensive outpatient program (IOP) is the next step toward an independent life in sobriety. IOPs at Palm Coast Treatment Solutions empower patients with the proper tools to overcome any substance use struggle. This step means you're that much closer to being self-dependent in your resilience skills and turning a new page.
WHAT IS AN INTENSIVE OUTPATIENT PROGRAM?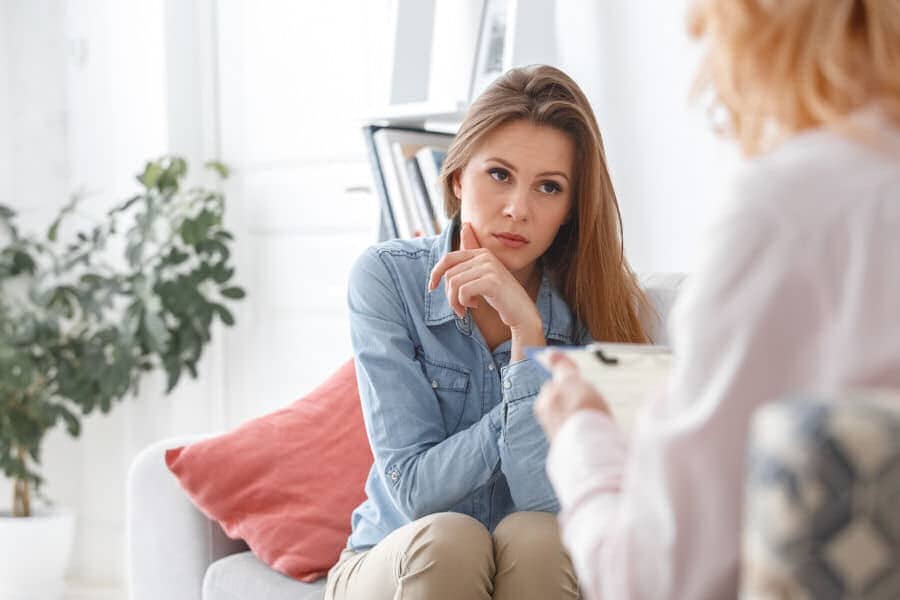 An intensive outpatient program in Palm Coast requires fewer structural restrictions than PHP as the next phase of independence from your mental conditions and substance abuse strongholds. If you were previously in PHP, beginning an intensive outpatient program means you have grown exponentially in your progress. You can have pride knowing you've come to the point where higher levels of treatment are no longer necessary.
The focus of intensive outpatient programs is centered around personal accountability and the application of the acquired lessons throughout your sessions. For each patient, mental health issues and substance abuse can be different. Some clients will respond to group sessions better and other patients will prefer individual sessions instead. There is a different amount of contact in each counseling session and the message might come across differently.
Intensive outpatient treatment requires less attention from an addiction specialist with most of the process being done at your convenience. Individuals in IOP typically have mild to moderate and not severe symptoms of addiction. Medical detoxification and medical supervision are the first steps in an individual's recovery process. Medications during detox help treat cravings. This process happens before you move on to an IOP.
Generally, IOPs require the patient to submit to about 6-8 hours of intensive counseling 5-7 days a week. If you're looking for a less hands-on approach that's not intense, contact at our Palm Coast location, IOP is the best option.
Intensive outpatient programs can be considered a graduate step in your recovery in many regards. Still, an IOP offers access to compassionate therapist professionals ready when you need them most. There is much to be proud of in progressing to this stage of development in your sobriety. A new page has begun in your life.
IS IOP CARE DIFFERENT FROM TRADITIONAL OUTPATIENT?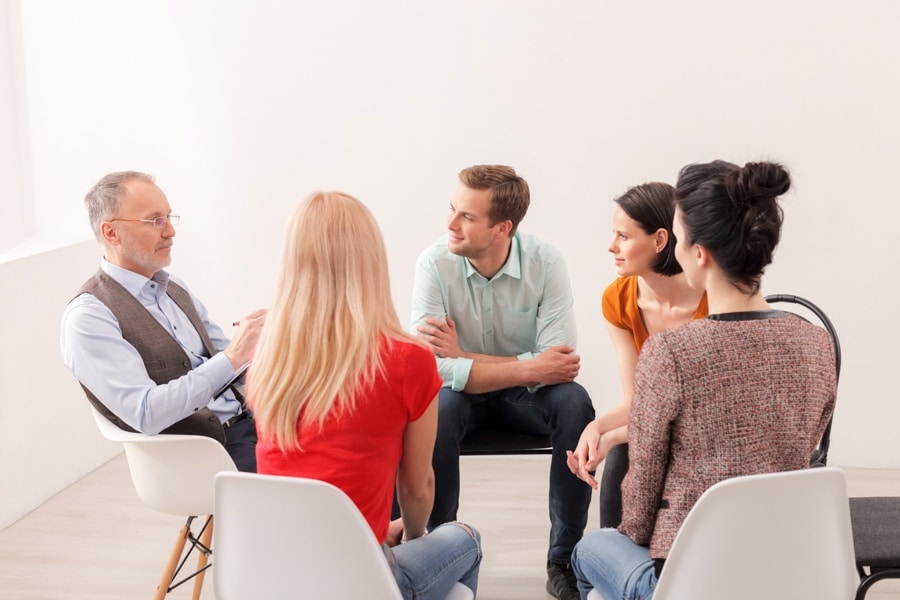 Yes, IOP programs have more structural steps than a traditional outpatient but fewer than PHP. IOP care also requires more hours dedicated to your recovery process than basic care as implemented by your physician. It is important to ensure you are on the same page as your doctor when it comes to your sobriety journey.
Furthermore, unlike a traditional outpatient program, IOPs provide 24/7 access to a specialist at your convenience, which can work wonders for your disorder.
IS IOP CARE DIFFERENT FROM AN INPATIENT PROGRAM?
An inpatient treatment program is different than intensive outpatient therapy because the message is focused more on bringing patients into a supportive environment with constant care. An IOP program is more on the page of the need for long-term assistance and daily constant monitoring from afar. Though the message of each program is different, it's essential to be on the same page as the staff here.
Here at Palm Coast Treatment Solutions, we would love to get in contact with you and help you make the best decision not just for your future, but for your children and family. We desire to make sure everyone is on the same page and understands the message. There is hope for you and you can overcome your stronghold.
WHO QUALIFIES FOR INTENSIVE OUTPATIENT PROGRAMS?
You may qualify for IOP care if you experience addiction symptoms ranging from mild to moderate with your substance use disorder and mental disorder. If you fit the symptomatic criteria, reach out to an understanding professional about intensive outpatient programs to receive treatment that suit your needs. We pride ourselves on presenting a full continuum of care at our treatment facility for teenagers and adults.
WHAT TYPES OF THERAPY ARE AVAILABLE IN IOP CARE?
IOP programs provide many of the same options of PHP care but with less time dedicated to treatment. Also, the options provided in IOP do not require you to sleep on-site in a residential option. Though there is a little bit more freedom, daily responsibilities are crucial for overall sobriety. The IOP options below take you one step closer to closure on your struggles with substance use disorders and mental health disorders.
Contact Us
CALL US NOW
Palm Coast Treatment Centers will iron out the details for you in a manner that will make you confident in your path to sobriety. That first simple call is your ticket to making Palm Coast Treatment Centers your solution for addiction. Get the freedom from addiction that you deserve today.
Call Us Now: (386) 284-4151
ACCEPTANCE AND COMMITMENT THERAPY (ACT)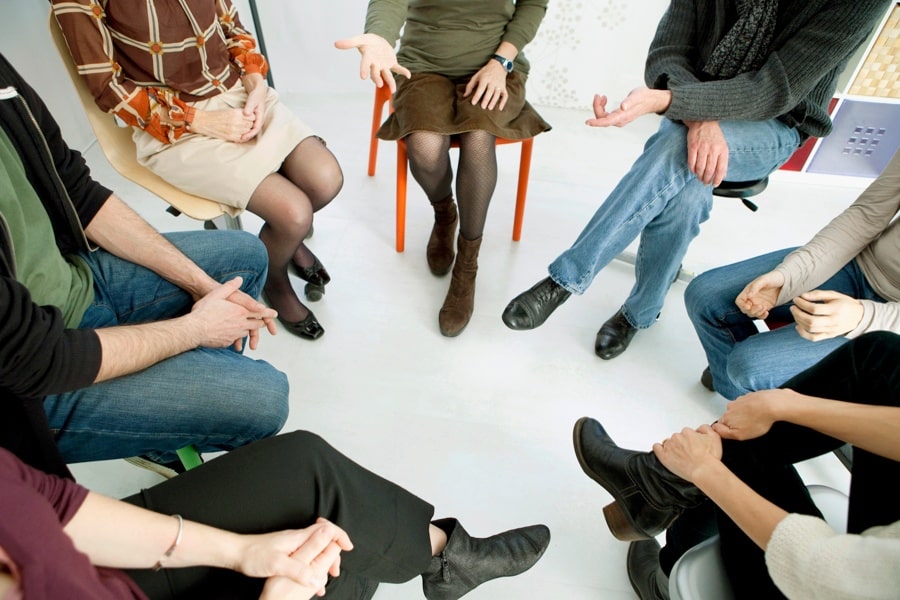 Acceptance and commitment therapy is a highly effective mental exercise that deals with accepting the state of your addictive circumstance. You can move on to a commitment to full recovery when you're able to come to terms with conditions unique to you and your struggle. Every person has a different obstacle. This form of counseling is rightfully named because ACT compels you to act wholeheartedly and independently.
An addiction treatment specialist will guide you step by step in coming to terms and establishing a full self-commitment to sobriety. When this is determined to be fully embedded and established as second nature, you may no longer require an addiction specialist. So, it's imperative that you exercise your skills every week learned in substance abuse and mental health counseling.

7+
Years of experience
Our Program Leaders have had extensive experience in Addiction Treatment and are ready to help those who are struggling with addiction.

20+
Specialist
Our Staff consists of many licensed addiction treatment facilitators and other staff who are ready to share their experience and their success'.

2000+
Happy patients
Palm Coast Treatment Centers has helped over 2,000 people who have struggled with alcohol and drug addiction find freedom from addiction.
Contact Us
GET IN TOUCH
Reaching out to Palm Coast Treatment Centers may be the most important call of your recovery process. A caring professional is waiting for your call to be your guide to addiction-free living.
Need Help? Contact Us
COGNITIVE BEHAVIORAL THERAPY (CBT)
CBT therapy is short-term and it trains you to mentally and physically manage your emotions, thoughts, and behaviors. With the help of a cognitive behavioral therapist in your individualized program, you can rise above your strongholds or any hardships life may throw your way. CBT removes the habits instituted by the addictive personality and instills new thought processes through an effectively proven medical process.
DIALECTICAL BEHAVIOR THERAPY (DBT)
DBT therapy specializes in relapse prevention by helping you cope with stress and any unexpected trials that life may bring your way. Some people find it easier to keep addictions at bay when life is going well. But amid the ups and downs of life, DBT gives you the tools to independently withstand and thrive in your sobriety. Regardless of what life throws your way, a DBT specialist can give you the tools to independently conquer any temptations at our treatment center.
INDIVIDUAL OR GROUP THERAPY
Sometimes it takes the most personal form of 1-on-1 treatment with all the attentive support of an addiction specialist. With the individualized precision of personal therapy between you and a therapist, a patient can find the solution to their addiction struggles.
In other cases, group counseling may be necessary and helpful. Learning from the experiences of others can help individuals to find the hope and healing they need. Group therapy also helps people to develop supportive communities with other recovering individuals. Patients benefit from group counseling for drug abuse and mental illness.
THE BOTTOM LINE
If you are reading this, you've already taken the first step in your sobriety. The next and most important step is reaching out to an addiction specialist who can lead you to the program that was meant for you. With the high standards Palm Coast Treatment Solutions incorporates in IOP and all the provided treatments, your sobriety is just a call away. Act now and contact a treatment professional to find your solution and all the answers you've been seeking regarding your recovery journey.