As a young adult, it is critical to gain some sense of self-awareness. Being aware of your thoughts, feelings, and emotions is imperative to making positive life choices. Acceptance and commitment therapy is a form of psychotherapy that helps young adults do this. This type of therapy focuses on helping individuals recognize when their thoughts or behaviors are unhelpful or unhealthy and helps them to accept themselves for who they are.
What is Acceptance and Commitment Therapy (ACT)?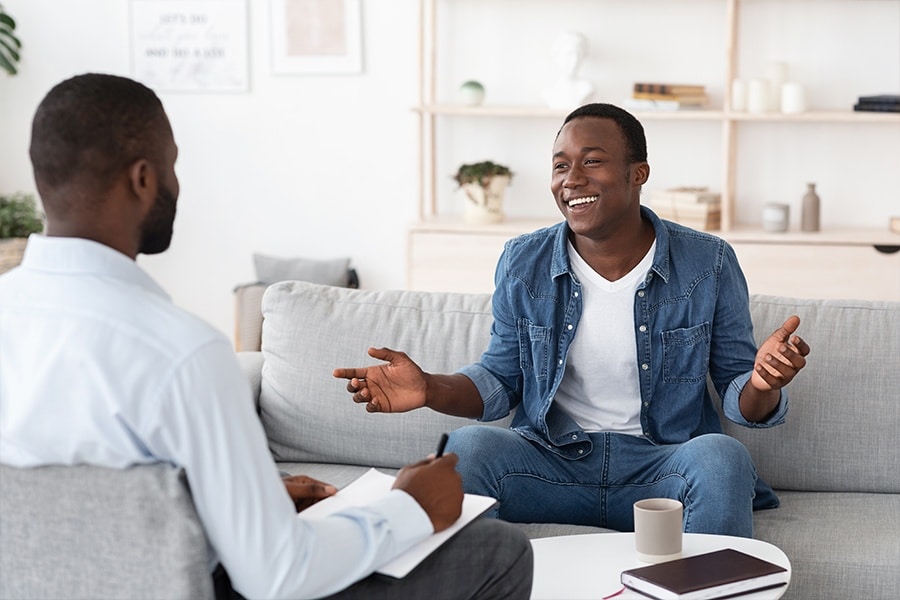 Acceptance and Commitment Therapy (ACT) is a form of counseling and psychotherapy that helps people to become more mindful, present, and connected with their values. Through the use of mindfulness, cognitive-behavioral techniques, and acceptance strategies, ACT helps individuals develop greater psychological flexibility in order to respond better to life's difficulties.
By helping people to identify and clarify their values, ACT encourages individuals to commit to life-enhancing behaviors that give them purpose. Through this process, individuals are better able to tolerate distress, live more fully in the present moment, and make decisions that honor their deepest values. Those participating in ACT can develop greater peace of mind and a stronger sense of resilience.
When was ACT Developed?
Acceptance and commitment therapy (ACT) was developed in the 1980s by clinical psychologist Steven C. Hayes, Ph.D. It was first published formally in his book Acceptance and Commitment Therapy: An Experiential Approach to Behavior Change in 1993. Since then, it has grown into one of the most widely used evidence-based treatments for a variety of psychological issues.
ACT combines mindfulness and acceptance-based strategies with committed action to help people better manage their thoughts, feelings, and behaviors in order to achieve their goals. Through the use of various techniques, ACT can help individuals make lasting changes in their lives. In addition to its use in the United States, ACT is also used internationally in countries such as Canada, Australia, Finland, Denmark, and Sweden. It continues to gain popularity as a form of treatment that has been shown to be effective in improving mental health.
Why was ACT Developed?
The theory behind ACT is that psychological suffering occurs when individuals become fused with their thoughts or behaviors, rather than accepting them as just one part of life. According to this theory, when individuals become too attached to their thoughts and feelings, they begin to make decisions based on those experiences. They do this instead of accepting them as just part of life, which leads to a decrease in psychological flexibility. This decreased psychological flexibility often results in an increase in suffering.
Contact Us
CALL US NOW
Palm Coast Treatment Centers will iron out the details for you in a manner that will make you confident in your path to sobriety. That first simple call is your ticket to making Palm Coast Treatment Centers your solution for addiction. Get the freedom from addiction that you deserve today.
Call Us Now: (386) 284-4151
When is Acceptance and Commitment Therapy Used?
Acceptance and commitment therapy (ACT) is often used to help individuals who are struggling with psychological distress or difficulty managing their emotions. It can also be used in cases of addiction, chronic pain, depression, anxiety, or any type of mental health issue that involves a struggle with accepting the reality of one's situation. Through ACT, individuals become more mindful of their present-moment experience, allowing them to live more fully in the moment.
Who is Acceptance and Commitment Therapy for?
Acceptance and commitment therapy (ACT) has been particularly effective for those struggling with depression, anxiety, stress, chronic pain, addiction, and other mental health issues. ACT focuses on helping individuals accept their current circumstances rather than trying to change them, and then commit to taking action that aligns with their values. This approach is well-suited for people who feel stuck in life or overwhelmed by negative emotions and thoughts.
What to Expect During Acceptance and Commitment Therapy
Acceptance and commitment therapy (ACT) is a type of cognitive-behavioral therapy that focuses on helping individuals to accept difficult thoughts, feelings, and experiences without judgment. It encourages them to make conscious choices in order to live more meaningful and purposeful lives. During ACT sessions, therapists will help clients identify areas of suffering in their life and establish goals that they wish to work on.
Therapists may also use mindfulness techniques, such as meditation or guided imagery, to help clients stay focused on the present moment and maintain an open mind. Clients will also learn how to identify and modify their thoughts in order to better cope with difficult experiences. Throughout this process, they will be encouraged to become more flexible in their thinking and behavior, so that they can take action towards greater fulfillment. By the end of ACT therapy, clients will have a better understanding of themselves and how to live happily with whatever life throws at them.
What to Look for in an ACT Therapist
When looking for an Acceptance and commitment therapy (ACT) therapist, it is important to research prospective practitioners carefully. Look for a licensed professional who has specialized in this type of therapy, as well as extensive experience with ACT techniques and related approaches. Consider a practitioner's approach to treatment. Ask them if they tailor their approach based on the individual needs of each client.
It is also important to find an ACT therapist who has a genuine, positive attitude toward mental health and recovery. Ask prospective practitioners about their views on therapy, as well as how they view the client-therapist relationship. Make sure that you feel comfortable talking to them and are confident in their ability to help you reach your goals.
In addition to this, ensure that the therapist is not only qualified and experienced but also has a good track record of helping clients reach their desired outcomes. Request references from past or current clients if possible. Ask how they stay up-to-date on the latest developments in this type of therapy, as well as any professional development training they may have completed.
Palm Coast Treatment Solutions Offers ACT for College Students in Palm Coast, FL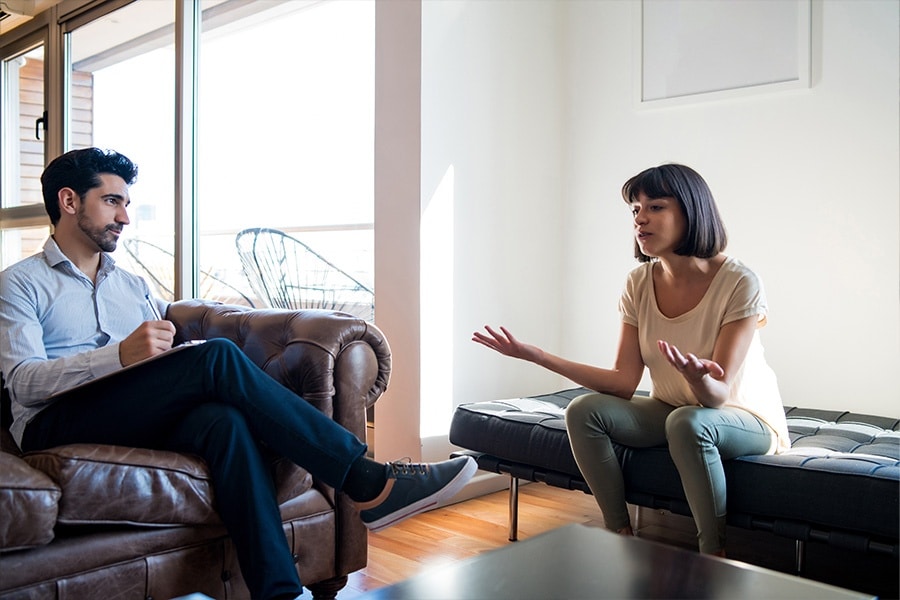 At Palm Coast Treatment Solutions in Palm Coast, Florida, our desire is to help young adults find their purpose. We do this with a comprehensive treatment approach, allowing us to take each case individually. If you or a loved one believe you would benefit from this approach, you can contact us here.

7+
Years of experience
Our Program Leaders have had extensive experience in Addiction Treatment and are ready to help those who are struggling with addiction.

20+
Specialist
Our Staff consists of many licensed addiction treatment facilitators and other staff who are ready to share their experience and their success'.

2000+
Happy patients
Palm Coast Treatment Centers has helped over 2,000 people who have struggled with alcohol and drug addiction find freedom from addiction.
Contact Us
GET IN TOUCH
Reaching out to Palm Coast Treatment Centers may be the most important call of your recovery process. A caring professional is waiting for your call to be your guide to addiction-free living.
Need Help? Contact Us