Our leadership and treatment teams provide quality mental healthcare for young adults. Our young adult program offers specialized and personalized mental health treatment plans focused on helping each client transition back into daily life including work and school. We support improving each young adult's quality of life through compassionate care and clinical expertise.
Benefits of our program:
Young adults can continue to work and/or go to school while in our program
Outpatient programming provides a supportive and caring community of therapists, mentors, and peers
Psychiatric care and medication management are part of our integrated treatment approach
For young adults, we treat co-occurring issues as symptoms of underlying mental health disorders. In addition to co-occurring substance use, we also treat internet, gaming, and social media addictions
Flexibility in structure and individualized care according to the client's needs
Support groups are available for family members
Housing:
We provide optional housing for young adults in our mental health programming. We also provide transportation services for those in our housing. Our young adult home has been fully remodeled and includes a new swimming pool.
Key Statistics: 
In 2020, The National Alliance on Mental Illness (NAMI) reported that 1 in 3 young adults in the United States experienced a mental illness; 1 in 10 young adults experienced a serious mental illness, and 3.8 million young adults had serious thoughts of suicide. The second leading cause of death among young adults in the United States is suicide.
Given these statistics, it is important that young adults have access to quality mental health services. We help provide access to these services so that young adults can receive the help and support that they need.
Young Adult Partial Hospitalization and Intensive Outpatient Programs
Partial Hospitalization Program (PHP) and Intensive Outpatient Program (IOP) are valuable and clinically appropriate as step-down levels of care for young adults leaving hospitalization or residential services. PHP and IOP are also highly beneficial as early interventions to prevent the need for higher levels of care, such as a hospital.
Through our specialized PHP and IOP services, teens learn how to improve their emotional regulation, interpersonal effectiveness, and distress tolerance. Our treatment options help young adults with a range of mental health and behavioral conditions including:
Depressive Disorders
Anxiety Disorders
Bipolar Disorders
Gaming and Internet Addiction
Social Media Addiction
Trauma and PTSD
ADHD/ADD
Adjustment Disorders
Obsessive-Compulsive Disorders
Suicidal Thoughts or Actions
Self-Harm
Behavioral Problems at Home, Work, or School
The goals of PHP and IOP treatment include improved levels of functioning, psychoeducation, skill development, and improved family/support system communication.
Our main objectives for meeting these goals include:
Comprehensive assessment
Medication Management
Improved functioning within the life domains of the individual
Learn about mental health conditions and their management
Enhanced understanding of the client's identified support system for treatment needs
Engagement in the treatment experience
Development of a continuing care plan
Reduce fragmentation of care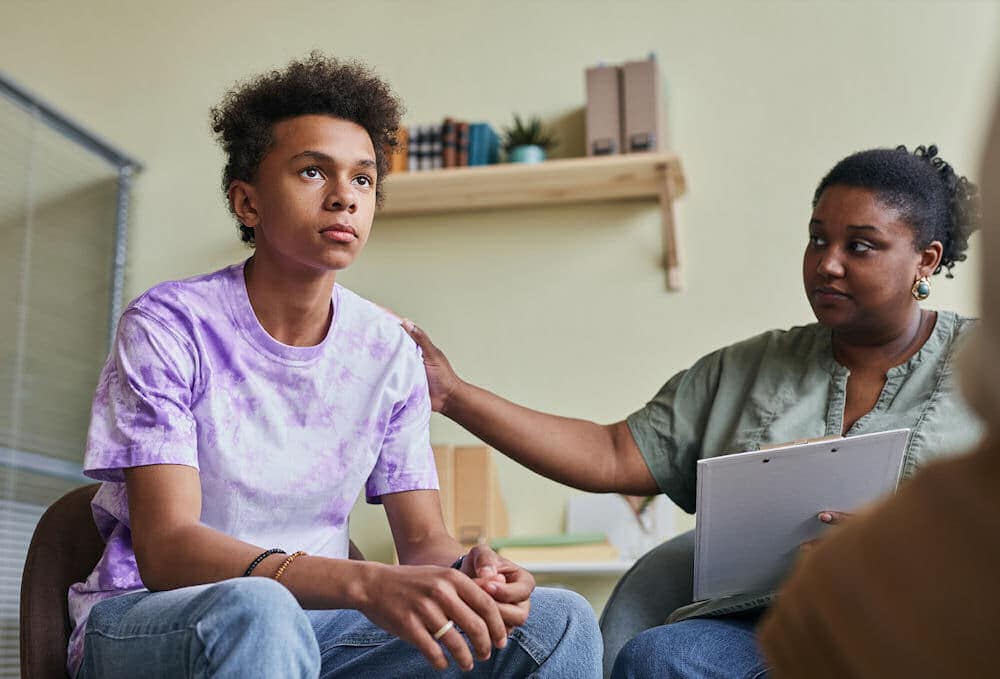 Contact Us
CALL US NOW
Palm Coast Treatment Centers will iron out the details for you in a manner that will make you confident in your path to sobriety. That first simple call is your ticket to making Palm Coast Treatment Centers your solution for addiction. Get the freedom from addiction that you deserve today.
Call Us Now: (386) 284-4151
Specialized Services for Young Adults in our Partial Hospitalization and Intensive Outpatient Programs
Group Therapy: With our evidence-based curriculum, daily group sessions allow young adults to improve coping and life skills, build healthy relationships, support one another, and engage in the healing process.
Psycho-Educational Groups: In psycho-educational groups, clinical professionals educate young adults on human development and how the brain works. These groups help young adults improve their thought processes and change their behaviors.
Psychiatric Care and Medication Management: Medication is often a key ingredient for successful outcomes in young adult mental health programs. Our program includes psychiatric evaluations and ongoing medication management based on each client's specific needs.
Family Sessions: Treatment for young adults often includes family participation which tends to improve clinical outcomes and treatment success. We provide family workshops and family sessions as part of our programming.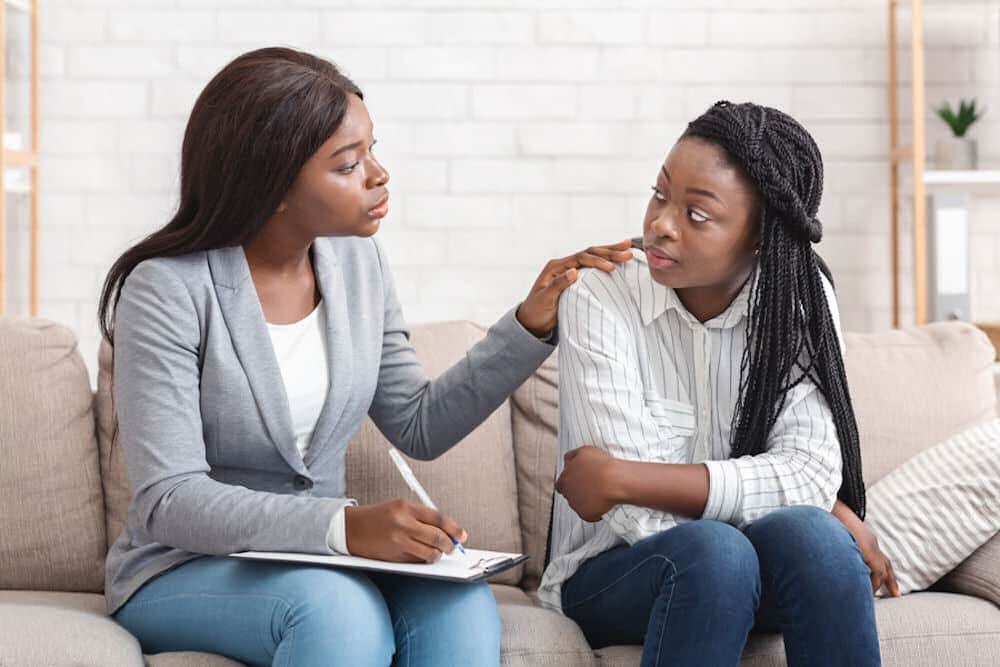 Program and Clinical Structure:
Our young adult PHP is 5 to 6 hours per day, five days per week (Monday-Friday) and the length of stay ranges from 4–6 weeks. Our IOP is 3 days per week for 3 hours each day, and the length of stay ranges from 6-8 weeks. Daily attendance and participation in every group are essential for providing each young adult with a comprehensive treatment experience that meets specific needs.
Acceptance and Commitment Therapy (ACT) is the primary, evidence-based clinical model that we use for our adolescent PHP and IOP programs. Acceptance and Commitment Therapy (ACT) is a psychological treatment approach that focuses on increasing psychological flexibility, focusing on the present moment, and working on taking committed actions toward a client's own values. ACT builds on traditional Cognitive Behavioral Therapy (CBT) and Dialectical Behavioral Therapy (DBT) through an action-orientated approach by the acceptance of emotions and thoughts instead of engaging in experiential avoidance, which increases suffering. The aim is to increase psychological flexibility, and self-empowerment, and create a rich and meaningful life. Depending on individual needs, we integrate Process-Oriented Group Therapy, Psychoeducational Groups, and Experiential Therapy within the ACT curriculum.
ACT is a transdiagnostic clinical model, which means that ACT is applicable and effective for most disorders and conditions outlined in the Diagnostic and Statistical Manual of Mental Disorders (DSM-V). ACT's global applicability also means that clinicians can tailor the clinical model to each client's individual needs. Our top priority is making sure that each of our clients receives the best possible treatment and care that meets their individual needs and goals. Alongside ACT's widespread recognition as a highly valuable clinical model, our experience using ACT gives us confidence that it is the most effective clinical model for our particular services.
Differences Between Young Adult Inpatient, Partial Hospitalization, and Intensive Outpatient Programming
Partial hospitalization is often a step down from inpatient hospitalization or residential services. As mentioned previously, partial hospitalization also serves as an early intervention model, or a way for young adults to engage in intensive treatment and, ideally, avoid hospitalization.
Young adults are referred to Partial Hospitalization Programs because they are experiencing acute psychiatric symptoms, behavioral disturbances, or struggling with related conditions that affect their ability to function. While such symptoms may be difficult to manage, young adults in PHP do not require 24-hour supervised care such as inpatient or residential. PHP provides structured programming throughout the day and typically lasts for several weeks, as clinically indicated.
Intensive Outpatient Programming is designed to help young adults safely transition from residential treatment or partial hospitalization. IOP allows them to continue their recovery in a structured and secure environment. IOP also helps to prepare young adults to transition to outpatient counseling or therapy services upon successful completion of IOP.  Like PHP, IOP can serve as an early intervention model that addresses symptoms and behaviors so that young adults may avoid higher levels of care.
PHP and IOP services both focus on preventing and reducing mental health relapse, hospitalization, or incarceration.

7+
Years of experience
Our Program Leaders have had extensive experience in Addiction Treatment and are ready to help those who are struggling with addiction.

20+
Specialist
Our Staff consists of many licensed addiction treatment facilitators and other staff who are ready to share their experience and their success'.

2000+
Happy patients
Palm Coast Treatment Centers has helped over 2,000 people who have struggled with alcohol and drug addiction find freedom from addiction.
Contact Us
GET IN TOUCH
Reaching out to Palm Coast Treatment Centers may be the most important call of your recovery process. A caring professional is waiting for your call to be your guide to addiction-free living.
Need Help? Contact Us